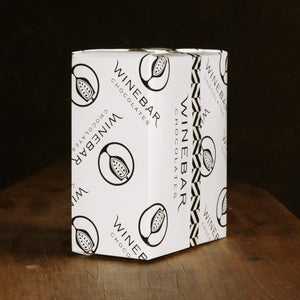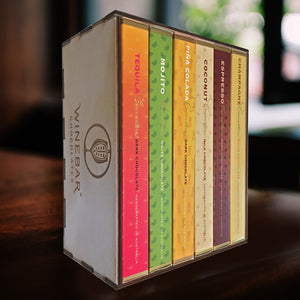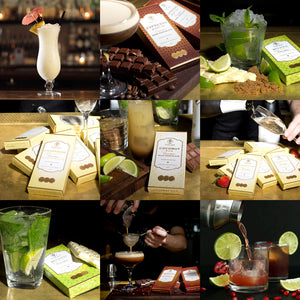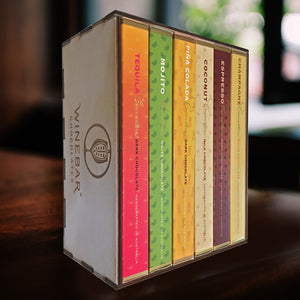 Winebar Chocolates Cocktail Six Pack
Six Cocktail Winebar Chocolate Bars - Packaged in a Winebar Chocolates wooden display box - Craftily Gift Wrapped and ready to send as a gift or enjoy for yourself. FREE Express Shipping and a special price for all six!
6 Winebar Chocolate bars -

A selection from Pina Colada, Champagne, Tequila Sunrise, Espresso Martini, Coconut Rum, Mojito Highball, Barrel-Aged Whiskey and Gin

What a great gift! Six bars of Milk, Dark and White Chocolate | Premium Blend | 80 grams per bar
Special wooden gift box
Gift Wrapped and ready to send as a gift
FREE Express Freight in Australia
Hand Made in Fremantle, Western Australia
Two of life's great pleasures, SIX delicious treats. #winebarchocolates     Enjoy Irresponsibly!