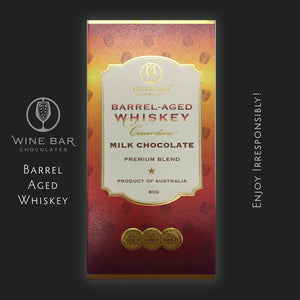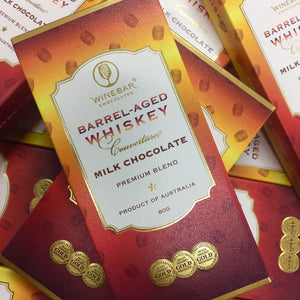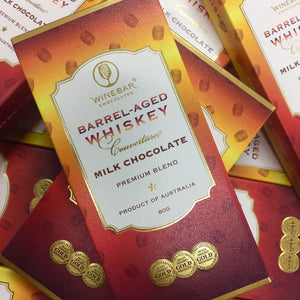 Whiskey Infused Milk Chocolate
All natural handcrafted milk chocolate, infused with premium barrel-aged Whipper Snapper Distillery whiskey ganache.
Aged to perfection in oak barrels, this premium whiskey marries our silky milk chocolate , creating the finest blend. 25% Cocoa.
Couverture Milk Chocolate | Premium Blend | 80 gram bar
Hand Made in Fremantle, Western Australia
Two of life's great pleasures, one delicious treat.   
#winebarchocolates     Enjoy Irresponsibly!