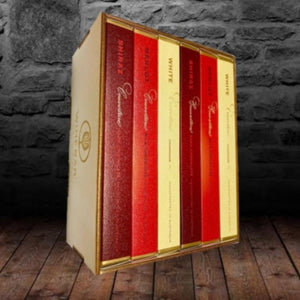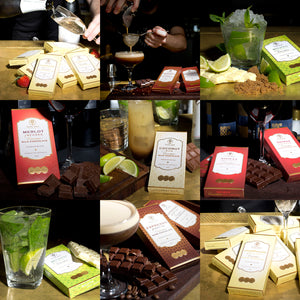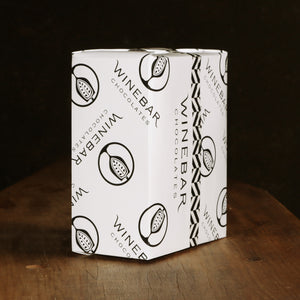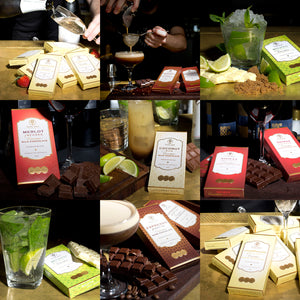 Winebar Six Gift Box
Six Winebar Chocolate Bars - Packaged in our engraved Winebar Chocolates wooden display box - signature gift wrapped and, ready to send as a gift or enjoy for yourself.
FREE standard shipping in Aus**
2 of each of the 3 Winebar Chocolate bars -

Merlot, Champagne Infused and Shiraz chocolate.

***PLEASE NOTE If an item is out of stock, it will be substituted - if you have a flavour preference please note in your order request.

What a great gift! Six bars of Milk, Dark and White Chocolate | Premium Blend | 80 grams per bar
Engraved wooden gift box
Signature gift wrapping 
FREE standard freight in Australia**
Hand Made in Fremantle, Western Australia
Serious about wine...crazy about chocolate! #winebarchocolates    
Enjoy Irresponsibly!